Standing Out from the Crowd: How to Differentiate Your Brand
---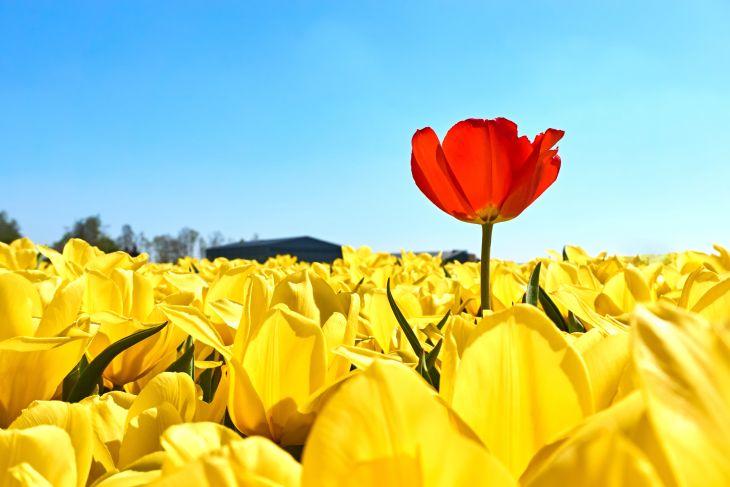 ---
In a heavily saturated marketplace, it is more important than ever for brands to offer unique value to customers.
A unique approach to solutions makes your brand stand out from a sea of brands seemingly offering the same services or products.
This is brand differentiation and it's what will allow your brand to gain a valuable competitive advantage over other brands in your industry, attract more customers, and create long-term customer loyalty.
Here are three ways you can explore as you go through the process of effectively differentiating your brand and leaving a meaningful and lasting impact.

1. Define Your Unique Value Proposition (UVP)
A unique value proposition is a statement that describes how a product or service is uniquely beneficial or what distinctive advantage it offers to customers or target audience over the competitors.
Your UVP statement is the foundation of your brand differentiation and a promise you make to your customers that highlights what sets you apart from the competition.
To create your compelling UVP, your statement should address these points:
Identify your competitive edge - what are your strengths or expertise? What do you do better or different from your competitors?
Understand your audience - what are their main pain points? What are their aspirations, needs, and desires?
Be clear and concise - your UVP should be easy to understand and straight forward in no more than a sentence or two.

2. Embrace Authentic Branding
If a UVP is the foundation, authenticity is the key ingredient for brand differentiation.
Conveying your brand in an authentic way is a guaranteed differentiator because your brand story, your brand values and personality are yours and yours alone.
No other brand can tell your story and that's the most powerful differentiator there can be.
Telling your story and sharing the challenges your brand has overcome and what fuels the passion that drives your business not only showcases your unique position; it has the power to create an incredible connection to your customers like no other brand could.
Communicating your unique brand values and core principles consistently can help create long lasting relationships and build impactful customer loyalty.
3. Innovate and Adapt
Innovation is imperative to keep your brand relevant and fresh.
In a recent blog, How to Enhance Your Brand So It's Top of Mind for Your Customers, we explored ways to keep your brand top of mind and examined how STARSTIX took a familiar concept - billboard ads - and adapted it in an innovative way to reach consumers at the local grocery lane.
Look for opportunities to enhance your products, services, or even processes:
Continuous Improvement: Regularly review and enhance your offerings to keep up with evolving customer expectations.
Stay Ahead of Trends: Anticipate industry trends and changes to proactively adjust your strategies.
As your customer expectations evolve, so should your brand. Regularly reviewing your offerings to make sure they align with consumer needs doesn't only ensure continued differentiation; it's an impactful way to create long lasting relationships and build customer loyalty.