How to Enhance Your Brand So It's Top of Mind for Your Customers
---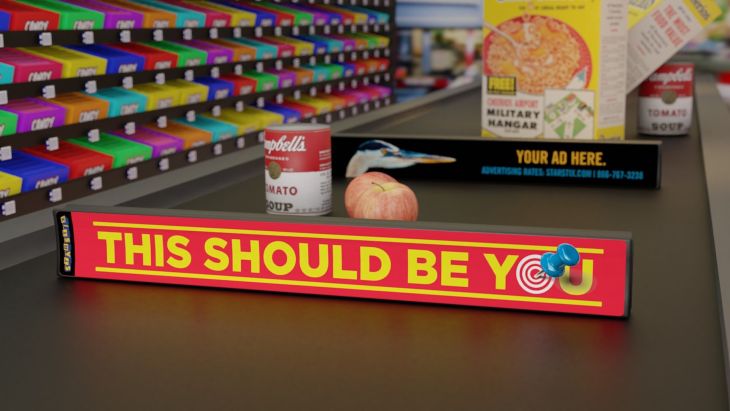 ---
In today's competitive business landscape, creating a strong brand presence is crucial for success.
As a business owner, it's important to constantly seek new ways to get your brand noticed by your target audience, elevate your customer experience, and be at the forefront of innovative ways to set your brand apart; all while finding cost-effective solutions to streamline your business.
In this blog post, we will explore effective promotional strategies to enhance your brand and ensure it remains top of mind for your customers.
We'll specifically discuss traditional as well as innovative approaches that leverage local resources as well as exploit your global reach.

Get Brand Exclusivity Locally
One way to keep your brand top of mind is to promote right where your customers live and play. Billboards, park benches, bus shelters, grocery stores and mall advertising are just a few common examples of out-of-home advertising.
71% of consumers pay attention to out of home advertising, making it an effective and powerful way to reach consumers.
You may have seen realtors and insurance agents use this kind of advertising so their brand stays top of mind in their neighborhoods.
Advertising that gets your brand close and personal with your target consumers, consistently and repeatedly can be a game changer. Grocery stores in America get a staggering 29 to 30 million visits daily, from Monday to Thursday and the average shopper spends 2 hours weekly shopping for groceries.
These statistics are hard to ignore and offer a huge potential to keep businesses top of mind in their communities. Getting your brand to be the exclusive advertiser at your local grocery retailer can enhance your brand recall in significant ways.
STARSTIX, the industry leader, helps brands successfully get in front of and remain top of mind of their target consumers.
STARSTIX takes the billboard concept and adapts it to fit into the grocery lane dividers you're familiar with at checkout. Placing your brand on lane dividers not only ensures everyone sees your ad but quite literally handles it, giving you unique and exclusive exposure.
Leverage Target Mailers
Despite the rise of digital marketing, direct mail remains an effective way to reach your target audience.
In fact, as 73% of consumers say they prefer being contacted via direct mail, you'll want to make sure you exploit this tactic as part of your promo efforts.
Design compelling mailers that showcase your brand and offer exclusive promotions or discounts to recipients. By targeting specific demographics or geographic areas, you can ensure that your mailers reach the right people.
Remember to make your mailers visually appealing and clutter free, make a clear call-to-action the focal point of your piece, tailor the message to your specific audience, and consider running tests before you launch your entire campaign.
Harness the Power of Online Advertising
Online advertising is an indispensable tool for brand promotion. Growing 25% year over year and overtaking paid search as an advertising channel, social media advertising, specifically, is something to ensure it's part of your marketing strategy.
Retargeting ads are the most commonly used as 77% of marketers state they use it as part of their social advertising strategy.
Platforms such as Facebook, Instagram, and LinkedIn offer powerful targeting options, allowing you to reach your ideal audience based on demographics, interests, and behavior. Engaging ad creatives that align with your brand's aesthetics and message are a powerful way to ensure your brand is consistently top of mind for your audience.
Consider using video ads as statistics show 51% of people are more likely to share video over other content types and 87% of marketers state video has helped them drive more sales.