3 Tips to Boost Your Business Online
---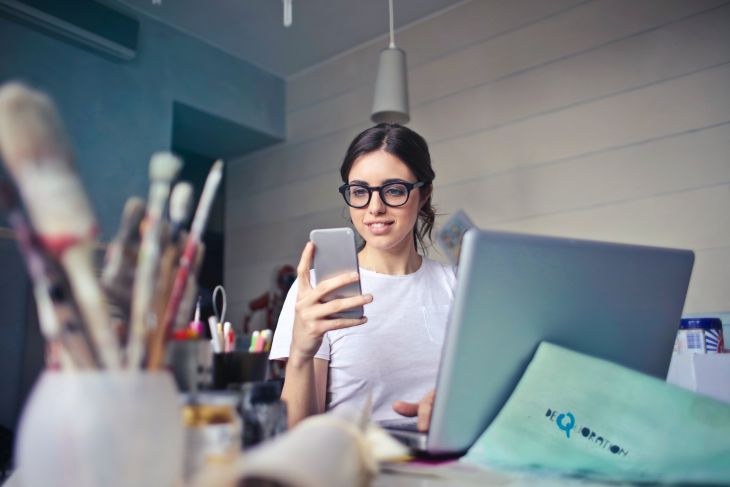 ---
Building a strong online presence is essential for businesses of all sizes and there are some tried and true principles that are seen consistently across those who are doing it successfully.
Before we look at the top tips to do this effectively, it's good to establish why a powerful presence online is not just important, but with $2.1 billion unique online shoppers in today's market, it's a must have for the success and longevity of your business.
Increased visibility, trust, and brand awareness, as well as opportunities for cost effective advertising are just some of the benefits businesses that build an effective online presence can expect.
Here are 3 principles that stand the test of time and are key to boosting your business online:
1. Build Strong Consistent Branding
Branding is so much more than a logo and there are key branding elements that, when executed successfully, will make your business soar.
One very important component to success is consistency, which reportedly can lead to a revenue increase of up to 23%.
Such analytics should be incentive enough to spend time and energy ensuring a cohesive front, but when your branding is consistent, it also boosts brand awareness and recognition. It also builds trust, loyalty and, ultimately, advocacy with your audience and potential customers.
Developing branding guidelines and analyzing and managing your brand assets are just two of the various ways you can build and monitor your brand consistency across multiple channels.
2. Implement a Content Marketing Strategy
Content marketing is a marketing strategy aimed to attract, engage, retain and grow an audience. There are several ways to create great content such as blogs, social media, podcasts, and YouTube videos, however, a few key elements make a big difference in your content strategy success.
For a content marketing strategy to be successful, it must do two things: provide value and be consistent in frequency. But going even further, neither one of those two things would be effective without first knowing your audiences inside and out.
Content they find valuable and feel they can rely on regularly is the secret to your content strategy success.
Developing a content marketing strategy that hits your business goals, keeps your audience engaged and coming back for more is indispensable to boost your business online and one of the most powerful areas to invest in early on.
3. Provide Exceptional Customer Support

Impeccable customer service is one of the most valuable ways to stand out as a brand. It's important for brick and mortar businesses and even more so when conducting business online.
Prompt and personalized customer support and a positive customer experience can lead to repeat business, positive reviews, brand advocacy and loyalty.
A few key ways to provide excellent customer support include a live chat feature on your website, prompt and effective email communication, and positive and consistent interaction via your social media channels.
Responding to comments, direct messages and customer reviews, good or bad, in a proactive and kind approach can go a long way in building your brand's reputation.