5 Key Branding Elements and How To Use Them
---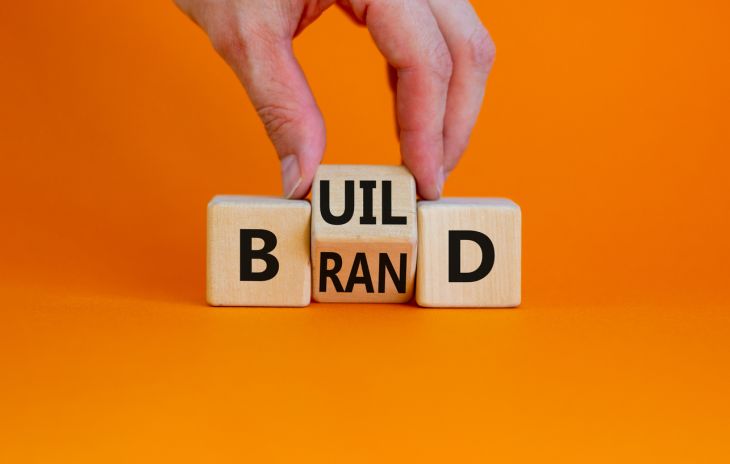 ---
Plenty has been written about what makes up a strong, effective brand and, depending on the source, you may see some of the main branding pillars be called slightly different things.
You may also see endless lists of what's considered important branding elements and those lists could include an unlimited number of them.
The bottom line is that branding is a long-term strategy designed to reach business objectives. Successful branding directly contributes to business success but for sustained success branding strategies must go through constant refinement and evolve as consumer behaviors and trends change over time.
Regardless of what they're called, there are 5 branding elements that are key for building a brand. When executed properly, these branding pillars are consistent indicators of success; however, for sustained success branding strategies must go through constant refinement and evolve as consumer behaviors and trends change over time.

1. Brand Purpose
You may see Brand Purpose sometimes referred to as Brand Story or Brand Mission.
Brand purpose or story typically refers to your why. Why did you start your business? Why does your business exist and what is it aiming to accomplish?
This "why" is important not only to connect on an emotional level with your customers but also to attract and retain employees that align with that same purpose.
This is slightly different from your brand mission; however, both purpose and mission are extremely connected to solidify your brand story.
For example, if you have a health and wellness business, your purpose may be to guide people on how to incorporate fitness and nutrition habits into their busy lives. Your mission is broader in nature and may be to help people live healthier, more fulfilling lives.

2. Brand Positioning
Your brand positioning is essentially your brand's stance or position within the industry. This position is what sets your brand apart from all other brands who are in the same market. This may be referred to as brand perception as it is how your customers think about your brand. What they believe you to be known for.
Brand positioning is built over time and needs to be reinforced by establishing it in every other branding element. Your identity, your messaging, your values, everything needs to reflect your brand positioning and how your brand is perceived by consumers in the industry.
In highly competitive industries, brand positioning is extremely important. How does your brand positioning set you apart from the competition? How is your approach to what everyone else is doing not only different but perceived as valuable and trusted by your customers? Are you positioning your brand to fill a specific gap or need competitors may not be addressing?
For example if your brand is in the health and wellness space, you may want to help people add fitness and nutrition to their lives but you may also be particularly qualified to help busy professionals recover from burnout through health and fitness. In this case, you would want to position your brand as the leader in helping professionals beat burnout and live healthier and you want your customers to view you in this light as well.
3. Brand Values
Brand values are closely related to brand positioning in that they are how you communicate your stance or position in your industry. Communicating your values in constant alignment with your position helps reinforce how your customers perceive your brand.
As in the example above, if your brand position is to help professionals beat burnout through health and wellness, this may be because you care about their quality of life and believe they can achieve physical and mental health in a balanced way.
In this case, your brand may value things like compassion, community, accountability, balance, and discipline.
Messaging becomes crucial when delivering your value in a way that helps establish your brand position in alignment with what your brand values.
4. Brand Identity
Some people may think of "brand" and logo "interchangeably".
The truth is that your brand identity is made up of much more than just your logo.
In fact, a logo is just one of the elements that make up your brand identity.
Things like your logo, your brand colors, your website, and other visuals is what give your brand its look and feel. These elements also have the potential to convey your brand's personality in a way that is succinct, easily recognizable, and memorable over time.
But your brand identity goes beyond that, incorporating your tone, your voice, your personality, your message and what you want your customers to feel when they interact with your brand into those visual elements.
Things like the colors, the fonts, and the words you use when designing your brand identity elements all play a role in delivering your brand identity consistently and this consistency leads to credibility and trust.

5. Brand Experience
Finally, brand experience is how your brand interacts with your customers at every single touch point.
Providing an outstanding experience every time a customer interacts with your brand, whether that is via a social media post, a customer service inquiry, or through the actual use of your products or services, needs to be consistent and in alignment with all your other branding elements to make a positive impact.
Perhaps one of the most important aspects of the brand experience is relationship building with your customers, especially post-sale. Building strong connections not only leads to sales, it leads to long-term, repeat customers, and customer referrals.
Simply put, when your brand experience is synonymous with how customers perceive your brand and how customers perceive your brand is synonymous with your brand values and purpose, that is when you know you have a winning branding strategy.