Top 3 Reasons Brands Should Advertise Offline
---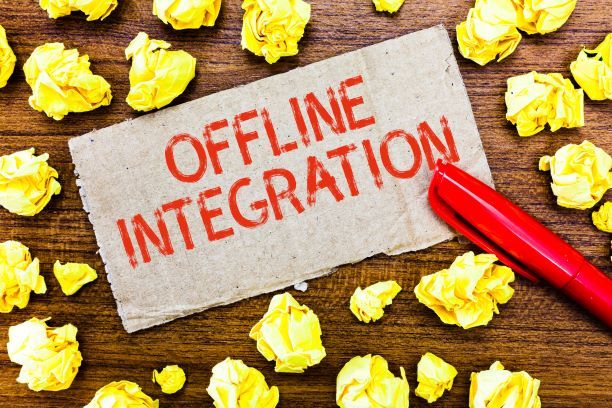 ---
The past year put a lot of businesses in a bind, forcing them to make cuts across the board to make ends meet. A lot of times, the marketing budget is one of the first items businesses look to cut. During the pandemic, some businesses went silent altogether. However, those who maintained their advertising budgets and employed offline marketing tactics will likely be among the first to see gains after the recovery. Those who went silent should get their brand out more now than ever, as many of their customers may assume that they closed during the pandemic.
Going silent is risky, as Nielsen predicts brands that went dark for parts of 2020 could be facing revenue declines of up to 11% in 2021. Plus, it takes three to five years of solid and consistent brand-building efforts to recover from extended dark periods of media. So brands who can adjust and adapt to the changing environment, while continuing to communicate with consumers, are more likely to come out ahead after any recovery.
Businesses should resist the urge to stop marketing and position themselves for future growth, and that includes engaging with new consumer groups. While digital marketing continues to be an important component of reaching new audiences and retaining customers, brands shouldn't be focused solely on spending more on social media and search engine marketing. They need to be thinking of the next step in the consumer journey - and invest in it. They need to be investing in offline marketing.
That's why we've put together the top 3 reasons brands should use offline marketing:
Offline marketing sticks with consumers better than digital.
Some of your all-time favorite ads - you know, the ones that give you that nostalgic feeling or leave you thinking about it hours later - are most likely ones you've seen offline. Offline marketing, while a broad term, includes those more traditional marketing channels.
Chances are you first saw your favorite ads on television, a billboard, or in a newspaper or magazine. There's a reason those ads stick with you for so long, it's because offline marketing is extremely effective when implemented with the right strategies.
The human brain is basically hard-wired to prefer printed materials. According to a study commissioned by branding agency Millward Brown, physical media leaves a "deeper footprint" on the brain due to the personal, emotional bond consumers form with printed material. Another study found that the average person uses 21% more cognitive effort to consume a digital ad han print, meaning print media is literally easier to consume than digital.
Offline marketing promotes trust in your brand
Brand credibility is one of the most important components of getting consumers to return to your business again and again. With more businesses turning to digital advertising, brand trust is going to be even more important. An Edelman survey from 2019 found that 81% of respondents saw trust as a deciding factor in their purchase decision.
When many businesses are cutting their advertising spend, or going silent altogether, it gives those businesses who are advertising an advantage when it comes to establishing that relationship and building trust. And when those ads evoke an emotional, personal response it sticks with consumers longer.
Repeated brand exposure helps keep your brand's messaging top-of-mind for consumers. In addition, Entrepreneur reports that offline marketing can also instill a sense of familiarity and trust, especially if a brand has been around for decades.
Offline marketing is great for testing new markets
Whether your business is a trusted favorite that has been around for decades, or a brand-new business looking to launch or expand in new markets, offline marketing can have valuable metrics for insights that can translate into digital campaigns.
During the pandemic, new business applications increased 12% and hit a 13-year high in the U.S., according to an analysis of US Census Bureau data from Wall Street Journal. That means there is a huge potential for growth and competition in the marketplace, so omnichannel marketing that includes a healthy offline budget is critical to ensuring that new and existing customers keep coming back to your brand.
Using traditional marketing methods also help you reach customers where they are - particularly for the elderly and recent retirees who still hold some significant buying power. According to Pew Research, only 73% of people aged 65+ had access to the internet in 2019.
Conclusion: Businesses should use offline marketing to support their digital marketing efforts.
Using online and digital marketing is necessary to stay competitive these days, but the best marketing strategies connect and combine offline and digital campaigns. Multichannel campaigns provide greater brand exposure, connect your messaging between every point of contact you present, and can potentially drive a greater return on investment. It allows you to utilize a single campaign initiative across multiple channels.
Offline marketing isn't dead. In fact, it may be the lifeline your brand needs to increase brand awareness and bring your brand into the real world.