Thanksgiving Marketing Tips For Small Businesses during Covid-19
---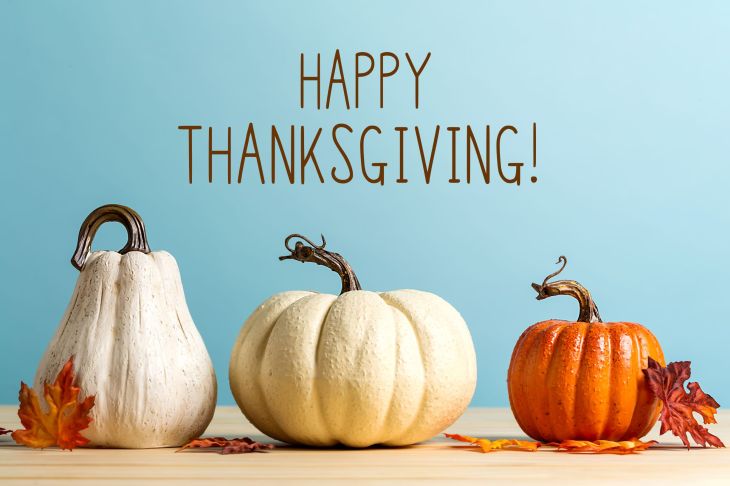 ---
Thanksgiving Marketing Tips For Small Businesses during Covid-19
This year, perhaps more than ever, businesses and their customers are coming together to show support in their communities. Whether your business has been hit hard by Covid-19 or you are one of the lucky ones, thriving during this crisis, here are a few ideas you may want to try out as we approach Turkey Day!
No. 1: Give thanks to your customers. Thanksgiving is a time to express gratitude, and this should be extended to the people who keep you in business -- your clientele. If there was ever a year to show your appreciation to your customers for doing business with you, this is it. It can be as simple as posts on your social media site(s) or on your business' website or even an email blast. If you have the ability to do more, send out small gifts or offer a special promotion to express your thanks.
No. 2: Thanksgiving-themed giveaways. Holiday-themed promotions are an ideal way for your small business to branch out and attract new clientele. Perhaps you give away seasonal gifts or have a contest where the winner receives a home-delivered Thanksgiving dinner or pumpkin pie. Also consider offering gift cards with an extended expiration date.
No. 3: Be charitable. Most of us have faced some challenging times this year and one way to all come together is to give back. During Thanksgiving time, team up with a local or international charity partner and help feed the hungry. You can offer incentives to your customers who do the same. Show your clientele that you are also in the business of helping others and are trying to make the world a better place.