New Year, New Advertising, New Blog, Oh My!
---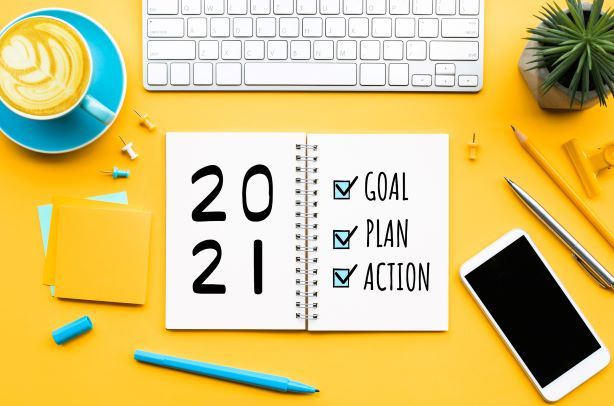 ---
New Year, New Advertising, New Blog, Oh My!
2020 is over finally - Whew! It is a new year and an ideal time for small businesses to reflect on the previous year and steps on how to make this year better. Here are four easy marketing tips which will help you reach your goals this year.
No. 1: Advertise where your prospective customers visit - the grocery store. What better way to start the new year than with your business being advertised to 15-20,000 prospective customers weekly. It is important to be where consumers are each day and one of the only places consumers could visit in 2020.
Did you know that 1-3 checkout lane dividers are on every full-service checkout lane with 7-8 being the average number of lanes per store? STARSTIX offers exclusivity and an experienced graphics team which will create highly visible, engaging full-color ads for you. Target hyper-locally where your current and prospective customers visit typically once a week.
No. 2: Be sure your business can be found online. Did you know that 97% of people learn more about a local company online than anywhere else? First and foremost, you should create a Google My Business (GMB) account and Facebook page for your business. If you don't have these listings for your business, you are missing out on potential customers. In addition, check that all of your information is accurate and up-to-date across the internet. Reputation & Directory Management is a great platform that does all of this for you.
Here are some helpful links to help you set up GMB and Facebook.
How to set up Google My Business
How to set up a Facebook Business Page
No. 3: Start a blog. Every business should have a blog, and if you don't, resolve to start one this year and to update it frequently. Blogs are ideal for incorporating SEO keywords into your posted content, and for building an online audience and your brand, while generating more business. In fact, statistics show that 81 percent of U.S. online consumers trust information and advice from blogs, 61 percent of U.S. online consumers have made a purchase based on recommendations from a blog and 60 percent of consumers feel more positive about a business after reading custom content on its website. Blogging also leads to lead generation, the process of inciting interest in a product or service for the purpose of developing sales, and increased website traffic.
No. 4: Update and enhance your website. Your website is essentially your business' digital storefront, and should look as professional and enticing as possible, and be chock-full of SEO keywords so search engines can find you. A professional looking website can enhance credibility, keep customers updated on your business and increase sales. It is also a perfect platform for showcasing your products and services and posting client testimonials. A business' perception is its product, and online consumers will frequently choose a more expensive product or the comparable product/service that happens to have better packaging or visuals based on the perceived value.