How to Protect Your Brand from Phishing Attacks
---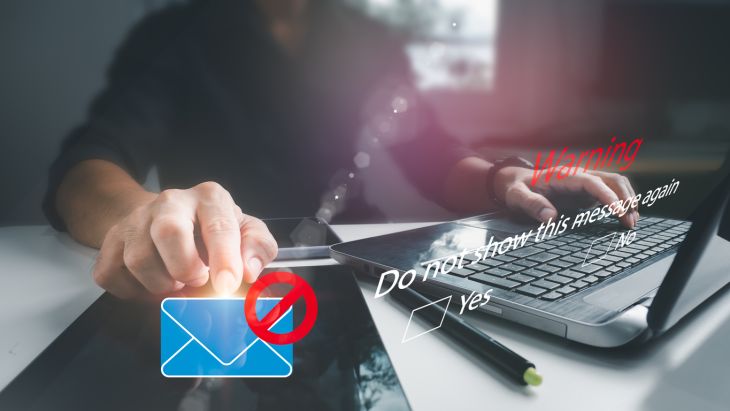 ---
Cybercrime has been around for decades and, as technology evolves, so do the types of cyber attacks aimed at individuals and businesses alike.

It seems like just as fast as companies come up with protection against the latest types of attacks, those doing the attacks come up with a way around it. And as these attacks become more sophisticated, organizations have to invest more on protection.

The average cost of a cyber breach in 2022 was $4.35 million. The US was the most targeted country for cyber attacks between 2020 and 2021, accounting for 46% attacks globally.
While cybercrime impacts companies and individuals alike, there is a type of cyber attack aimed at targeting both. Phishing attacks aim at deceiving individuals into giving up private information via email, social media or other messaging by impersonating reputable brands. This is also known as brand impersonation.
How to recognize phishing scams
Most phishing attacks reach people via email, text message, or social media messaging and they're aimed at stealing passwords, account information or social security numbers.

These messages are crafted with fear-based stories to trick you and get you to take action.
Some of the most popular types of messages:
Scammers may tell you they've noticed suspicious activity on your account
They send you an invoice you don't recognize
They want you to click on a link to make a payment
"Here is a document to view" type email which takes you to a page asking you to authenticate that particular account.
These are just a few of the many messages you may receive from scammers impersonating brands you love and trust.
Brands most at risk of a phishing attack
According to Check Point's release in January 2023 announcing its Brand Phishing Report for Q4 2022, the top 5 most imitated brands ranked by their overall appearance in brand phishing attempts are Yahoo, DHL, Microsoft, Google and LinkedIn. In the last quarter of 2022, it was the technology industry that was most likely to be imitated by brand phishing, followed by shipping and social networks.
Steps to protect your brand and organization against phishing attacks
Employees will always be the last line of defense against phishing attacks. Due to their nature, technical solutions can only reduce the frequency of occurrences; it can't prevent them. Because of this, the most important thing you can do is educate yourself and your employees on how to identify phishing attacks.

It all starts with being able to recognize what phishing attacks look like. Most times you can identify subtle errors in the impersonating brand's communication. Often, email addresses have just a character or two different from the real brand's email address or they will have misspellings in their messages. It is especially important to stay in control when you are being pressured to act quickly, because pressure is a commonly used phishing tactic.
Additionally, a panel of 33 information systems experts had these steps below as the most common ways to protect your brand from phishing attempts:
Employee Training - conduct regular sessions to help employees recognize phishing attempts and avoid clicking on malicious links. This can also be done with customers. Letting your customers know the kinds of messages to look out for that they would never receive from your company can be a proactive way to protect them and your brand's reputation.
Spam Filters - execute inbound spam filtering to prevent suspicious emails from reaching your employees' inboxes.
Secure Passwords - use phrases rather than just characters and change them often. Requiring two-factor authentication is also crucial.
Stay Updated - work with your security providers to install and update the latest patches and remain protected.
There is no single solution that will be sufficient, but starting with even just a few of these common ways will make a difference in protecting your brand.