How to Engage in Cause Branding Genuinely and Successfully
---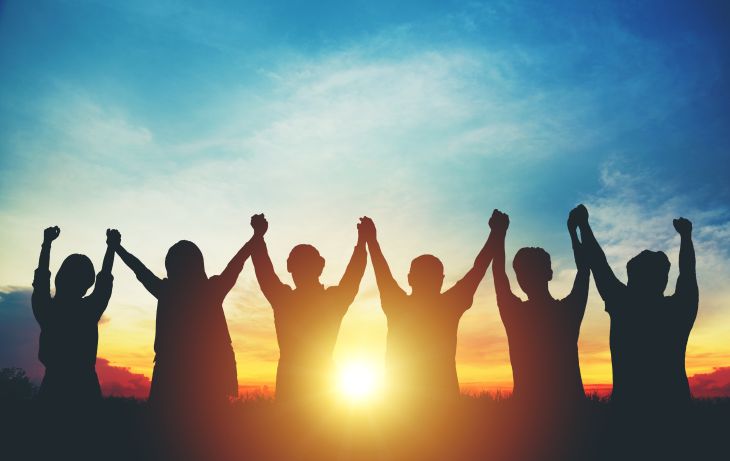 ---
While companies have engaged in corporate social responsibility, or CSR, for decades, the practice has been more prevalent than ever in recent years, largely because of Millennials and Gen-Zers. 75% of them stated they would take a pay cut if that meant working for a socially responsible company.
Philanthropic practices can not only boost employee morale and attract the right talent, but it also contributes to increased customer trust and loyalty. Companies are expected to be socially responsible in an authentic way.
Purpose Driven Branding Vs. Cause Marketing
While not mutually exclusive, two ways that brands can incorporate philanthropic activities are with purpose driven branding and cause marketing.
Companies that were founded to solve a societal issue or stand behind specific values, for example, are said to engage in purpose driven branding and, typically, the efforts are tied to a specific cause or non-profit organization and they're ongoing.
Other brands may engage in cause marketing tactics such as transactional campaigns, where for a limited time proceeds from sales go to a specific cause or charity. Another popular cause marketing tactic is charity events such as a food bank drive or a race for a specific cause.
Engaging on one or the other, or both, depends on factors such as type, size, and goals of the organization and the benefits are similar as far as building brand equity, consumer trust, and employee satisfaction. The differences lie in the cost, logistics, resources, and other business operations to carry out the efforts.
Why is CSR important for brands?
In addition to attracting and retaining top employee talent, boosting employee morale, increasing consumer trust, doing the right thing, and building brand equity, there are countless other reasons why companies are increasingly incorporating CSR into their plans.
From a profitability perspective, recent studies are showing a direct correlation with consumer spending and socially responsible brands. Forrester Research, for example, found that 52% of consumers take company values into their purchasing considerations, while a survey of 30,000 people worldwide conducted by Nielsen revealed 66% of consumers are willing to pay more for goods and services from socially responsible companies.
Perhaps one of the most important benefits of authentically engaging in corporate social responsibility is innovation. Companies who truly engage in purpose driven causes have the potential to give rise to products that can change the world.
Cost effective philanthropic efforts
There are many ways to incorporate meaningful philanthropic activities with minimal investment. The key, again, is to do it genuinely and authentically. For example, allowing employees to take time off to volunteer for causes they care about not only helps put the spotlight on the charity itself, but it also helps with employee morale, retention, and satisfaction.
Another way to genuinely engage in cause branding is to dedicate your efforts to philanthropic activities that align with your business mission. This will not only help establish your commitment to your values but it will also strengthen your ties to charities you care about and, ultimately solidify your brand's reputation.
Lastly, strengthen your ties to your community by partnering with local organizations. Supporting local causes and charities have invaluable benefits not only to your organization but to the vitality of the community where you, your employees, and your customers live and work.