Four Strategies to Help Your Business Stand Out This Holiday Season
---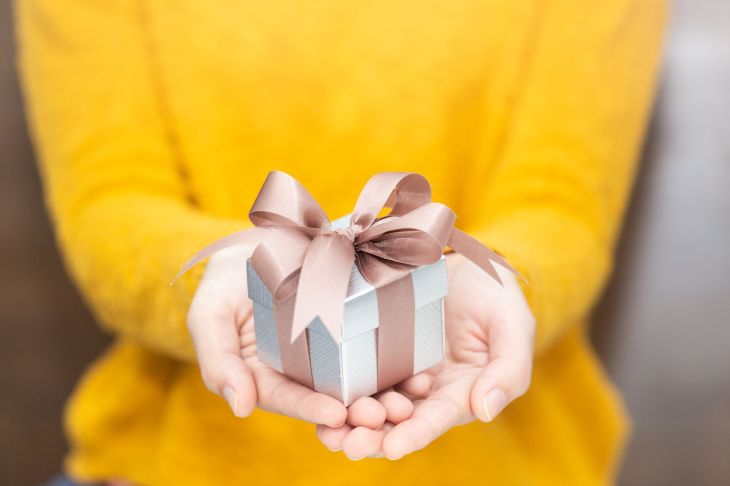 ---
While this holiday season won't be quite like last year, businesses and consumers are still navigating a pandemic world. But one thing is certain; spending will be higher this holiday season.
In an article on RIS News, KPMG predicts that 2021 holiday sales for U.S. retailers will be 7% higher than they were in 2020, which represents almost double the retail industry's historical annual growth rate. A recent survey also revealed that sixty-five percent of shoppers are planning to spend the same or more online compared to 2020.
With all this in mind, it's more important than ever for businesses to make deeper connections with their customers while building relationships with new ones. Businesses may need to get creative in their approach to stand out; however, timeless tried and true efforts can also be effectively adapted to the new landscape.

Below are four strategies to help businesses make a splash this upcoming holiday season.
1. Sponsor a charitable event
The holidays are naturally a time when people feel charitable and are in the giving spirit. However, now more than ever, people are looking for that human connection.
Partnering up with a local nonprofit organization to execute a holiday food drive, for example, or joining an existing charitable effort, will not only make your business stand out in the community, but it will also strengthen your relationships with current customers.
It will also help you establish meaningful connections with those not yet familiar with your brand as more and more consumers are placing their loyalty on brands with a deeper meaning.
2. Partner with influencers
Marketing dollars allocated to traditional and digital advertising is still one of the most effective ways for your brand to be front and center and top of mind for holiday shoppers.
Partnering with influencers, although still an investment, is an innovative way to promote your brand. The right influencers for your brand will have a more direct, more authentic and ultimately more effective way to interact with your ideal customers. The message delivered by influencers is relevant to specific audiences and may drive more qualified leads to your business in a fun and engaging way.
3. Host a virtual event
One of the most meaningful ways for brands to create awareness and build trust with existing and potential customers alike is to provide value on a consistent basis.
One way businesses can stand out is hosting a free holiday themed virtual event that aims to inform, entertain or inspire attendees with content closely related to the brand.
A professional service organization, for example, can host a webinar where subject matter experts deliver presentations with actionable tips the audience can apply to their own careers. A health food business may host a virtual event sharing meal prepping tips and recipes.
In both cases the business hosting the event may have to cover the fees of the presenters. However, when done effectively, potential consumers walk away appreciating the positive experience and value they gained, which in turn, can translate to long-term, loyal customers for greater return on investment.
4. Express gratitude to your customers
The concept of expressing gratitude to loyal customers is not a new one but it has evolved over time. The key to thanking customers is to do it in an authentic and personalized way.
The main purpose should be purely to say thank you. Appreciated clients will always spread the word - especially on social media. This has the potential to make your business stand out in a genuine way.
Go beyond the special discount, branded swag or even referral incentive. Businesses have more insight into their customers than ever before and can make the gesture a special and unique experience.
A maternity clothing business may partner with a local spa to offer a generous discount code so new moms can get a spa service of choice ahead of the hectic holiday season.
A few things to keep in mind
Whether you try one or all of the strategies listed above, it is important to plan, monitor and assess the efforts in a meaningful way.
Regardless of the metric used to measure success, making sure you monitor the progress and keep an accurate record of the event's outcome is key when planning for the following year.
Lessons learned aren't only useful to identify what worked and what didn't, but it can also reveal ways to adapt these holiday efforts and execute them during other seasons throughout the year.