3 Marketing Strategies to Help Your Business Stand Out During Holidays
---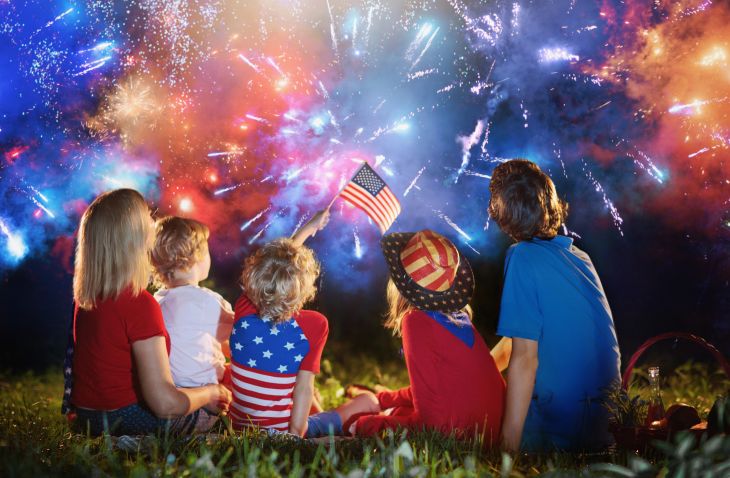 ---
The holidays are a time when people look forward to quality time with family, cultural traditions, and important charitable causes. It's a time where people feel joyful and giving.
Above all else, however, people value relationships and connections, both of which are strengthened during holidays and celebrations.
With this in mind, any and all marketing strategies should focus on opportunities to build strong connections with your audience and customers.
Getting to know your target audience and current customers, their feelings and emotions, their aspirations, and what they value most is key for creating strong connections that build trust with your brand. And you can do that through each of the 3 marketing strategies shared below.
Before we get into them, it's important to discuss timelines for planning and executing your holiday marketing campaigns. Many business decision makers wonder when they should start a holiday campaign.
There is much we can discuss on this topic and many ways to strategize timing but, hopefully, the schedule below serves as a good simple guide.
1 Year - First, it's important to identify which holidays you will focus on developing marketing campaigns around. You should build that list a year in advance.

6 Months - Once you have established your holiday calendar for the year, 6 months before the next holiday you should plan your marketing campaign for that holiday. For instance, if every July you create your holiday calendar for the following year and the first holiday you plan a campaign around will be Easter, you would develop that marketing plan in October.

4 Months - Now it's January and you're 4 months away from Easter. You have your marketing plan and it's time to start producing the assets you'll use to execute your holiday campaign. These assets include videos, flyers, press releases, social posts, digital collateral such as banner ads and website graphics, and email.

2 Months - It's mid-February and between now and March 1 is when you should start to execute your campaign for Easter. This gives you 6 to 8 weeks to properly promote your campaign and gives people ample time to become aware of your promotion.
This schedule is just a ten thousand foot view of a marketing campaign timeline from concept to execution. It's important to remember that each campaign is unique and research on trends and consumer behavior need to be done regularly to create marketing plans that are relevant and effective.

Here are 3 marketing strategies you can implement during holidays to help your business make meaningful connections with your customers and elevate sales:
1. Share Your Business Story
We talked about how much value people place on relationships and how important it is for your business to create opportunities to build and strengthen connections with your customers.
But just how important is it? More than three quarters of consumers (76%) stated they would buy from a brand they feel connected to over a competitor, while 56% say they would increase spending with a brand when they feel connected.
One effective and inexpensive way to build strong connections with your audience and customers is by telling your business story through your social media channels.
If your business is not on social media, now is the time to build an online presence.
More than 50% of consumers say they're more likely to buy from a brand they follow on social media. And you have the potential to reach a much larger audience through social media channels. Sharing your business story not only helps your brand relatability but it fosters trust and loyalty.
One great way to apply this to your holiday campaign could be with a series of videos or stories featuring you or your employees sharing their traditions around a specific season.
2. Leverage Local Events and Charitable Causes
Your business can also find opportunities to build connections locally by leveraging events in your community.
When you're building your holiday marketing plan, check your community's local events' calendars to see which events align with your brand and your values. Then, you can tie in the appropriate ones with your holiday marketing campaigns.
The more aligned the event is to what your brand and your customers value, the more impactful your campaign will be.
For example, if your customer demographic is families with young kids and you're developing a marketing plan for your Christmas campaign, perhaps you partner with your local fire department's toy drive. For every purchase your customer's make, your business can donate a toy to the toy drive.
Similarly, there are many ways to connect your business to meaningful causes through charitable donations. A donation campaign is a lighter lift than other types of marketing campaigns but deeply meaningful as 56% of consumers will travel an extra 10 minutes out of their way to purchase from businesses that support causes they care about and 70% are willing to pay a higher price for products and services.
When choosing charities to support, it's important to not only align with those that share your business values but also the values your customers truly care about.
Consumers are savvy and they expect authenticity in these efforts.
3. Customize Discounts and Bundles
Building customized discounts and bundles of your products or services is another great way to activate a holiday campaign in a way that is thoughtful and allows for a deeper bond with your customers.
Customers love personalized deals but they love to feel like they're part of the process even more.
Here is where some research can come in handy. If you have access to data that shows what products and services your customers purchase most often, you can put together a bundle of the most popular ones and offer them at a discount.
If you don't have access to data, involve your customers in the process. You can conduct fun, holiday themed surveys to ask them about their favorite products and which ones they'd like to see as part of a special bundle.
What will make this meaningful and successful is in how you promote it. Showing your customers you know what they love goes a long way in building that trusting relationship. It shows them you care about them and about what they care about.

A few things to keep in mind
There are so many fun ways to implement these holiday marketing strategies to elevate your business and connection with your customers. And there are many other effective strategies to explore.
The key is to do the following year round:
Continuous research for latest and upcoming trends,
Connecting and learning more about your customers,
Transparently sharing your business story in a way that is relevant and relatable.
This continuous practice will guide you to produce your holiday and any other marketing campaigns in a way that is effective, meaningful and impactful to your business, your audience, and your customers.